Jodie Ream
Affiliate Research Scientist
Orem, UT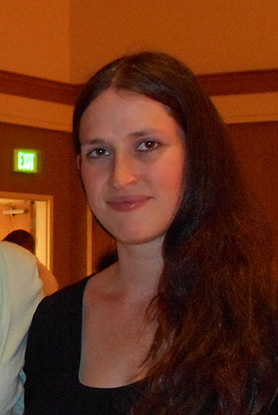 Jodie earned her PhD in Geophysics and Space Physics from the University of California, Los Angeles, in 2015. Since that time she has been working as an Adjunct Professor in the Physics Department at Utah Valley University.
Jodie's doctoral research was focused on using 3D Global MHD simulations of Earth's Magnetosphere to investigate magnetic pulsations observed on the ground during substorms. This included determining how and where the pulsations are generated and how they propagate through the magnetosphere to be observed at low latitudes on the ground.
Jodie's current research interests are focused on the interaction and feedback between the different regions that make up the near-Earth environment, including the solar wind, magnetosphere, ionosphere and neutral atmosphere.