Advancing Plasma Physics from the Sun to the Earth
(A Workshop in Honor of Joachim Birn at 75)
Wyndham Main Street Station
Breckinridge, Colorado, USA
May 21-26, 2017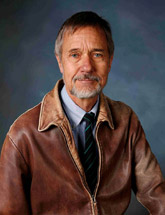 Workshop Topics
The workshop will focus on discussing recent progress and future problems in understanding plasma processes in the heliosphere.
Topics will include:
Magnetic Reconnection
Particle Acceleration
Plasma Dynamics
Magnetic Activity on the Sun
The Solar-Wind-Driven Magnetosphere
Plasma Theory
Comparison of Theory, Simulations, and Observations
Workshop Structure
The Workshop will have two sessions per day Monday-Friday. Audience-participation workshop discussions will be mixed in with oral presentations.
Venue and Accommodation
The workshop will be held at the Wyndham Main Street Station in Breckenridge, Colorado.
The hotel is located in downtown Breckenridge and has a fitness club and heated outdoor pool.
The nightly room rates are:
Studio $144
One-Bedroom Condo $170, $187
Two-Bedroom Condo $212, $229
Three-Bedroom Condo $246, $272
Four-Bedroom Condo $280, $331
Availability of the various condo styles are first come first serve. A two-bedroom condo can be shared by two attendees, a three-bedroom by three, etc., so you might coordinate with other attendees and share the room expenses. The conveners can help to coordinate this.
Please contact the Wyndham Main Street Station directly at 877-474-3748 to make your reservations or email Annie Campbell to make your reservations. Please say you are with the SSI Conference. (Also, do not confuse the Wyndham Main Street Station with the Hyatt Main Street Station which are both in Breckenridge.)
Travel to Breckenridge
Breckenridge is a 2-hr (107-mile) drive from the Denver International Airport (DEN). There is also shuttle service from the Denver airport to the Main Street Station in Breckenridge: