Gorden Videen
Senior Research Scientist
Silver Spring, MD
Education
Ph.D. Univ. of Arizona, 1992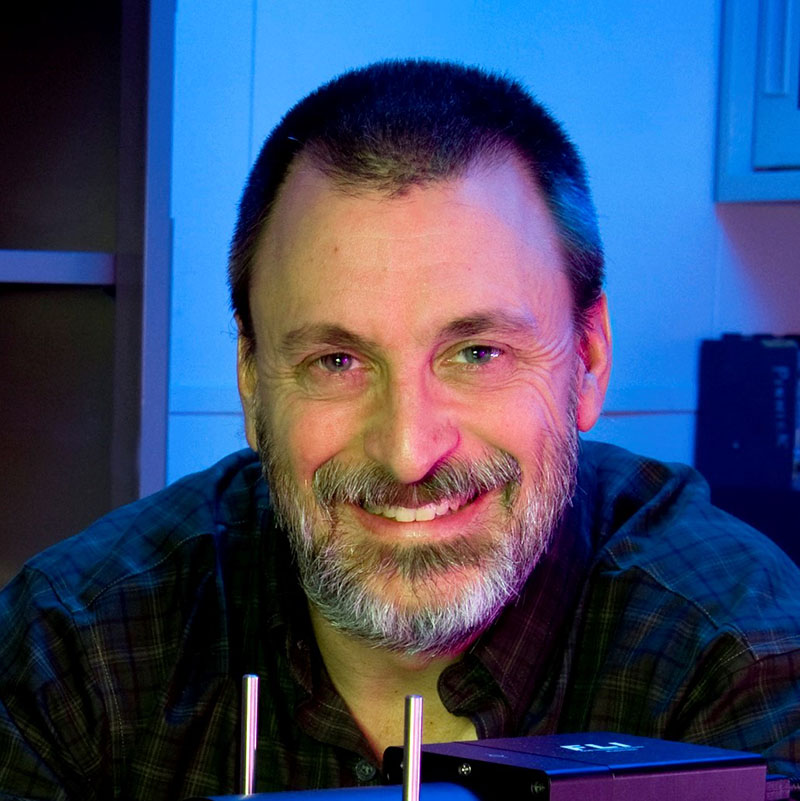 Dr. Gorden Videen joined SSI in 2003. His research focus is the light-scattering properties of irregular particles, like dust. He received his Ph.D. in Optics at the University of Arizona in 1992 studying rough surfaces and contaminants on mirrors. He spent nearly three years researching atmospheric aerosols as a postdoc at Dalhousie University, followed by two more years developing aerosol detection techniques as an NRC postdoctoral fellow at New Mexico State University.
He has worked as an atmospheric physicist in Maryland since 1997 and has developed unique theories to calculate the light scattering from irregular particle systems; e.g., particles on substrates, aggregate particles, and cellular systems. He has over 200 peer-reviewed publications in scientific journals dealing with experimental, theoretical, and computational aspects of light scattering. In 2005-2007 he undertook a sabbatical at the University of Amsterdam Astronomy Department where he developed efficient algorithms to calculate light scattering from irregular particles and applied this research to asteroids and planetary regolith. He also undertook a sabbatical at the Universidad de Cantabria in 2014-2015 studying plasmonic resonances.
He has been married for quite a long time and has two daughters.